BibleTalk.tv Offline
What is it?
All of the material found on BibleTalk.tv is free to watch and download and you do not need an Offline Drive to access it. However, sometimes you don't have internet access. BibleTalk.tv Offline is a USB Hard Drive pre-loaded with our collection of over 1,000 videos.
Buy Now
$100
Shipped Anywhere
in the World
Simply connect an offline drive to your computer, phone, TV or Projector.
What's on the drive?
The drive contains all the media we have for every item on our site. Media includes the 720p version of the video, MP3 audio file, PowerPoints, Lesson Notes, Discussion Questions, eBooks or a Transcript PDF.
How can I use it?
USB drives are very versatile. The most common usage would be on your computer, however, some projectors and TVs have USB media playback capabilities. This means you can plug the drive into one of these devices and playback the videos or audio without an internet connection.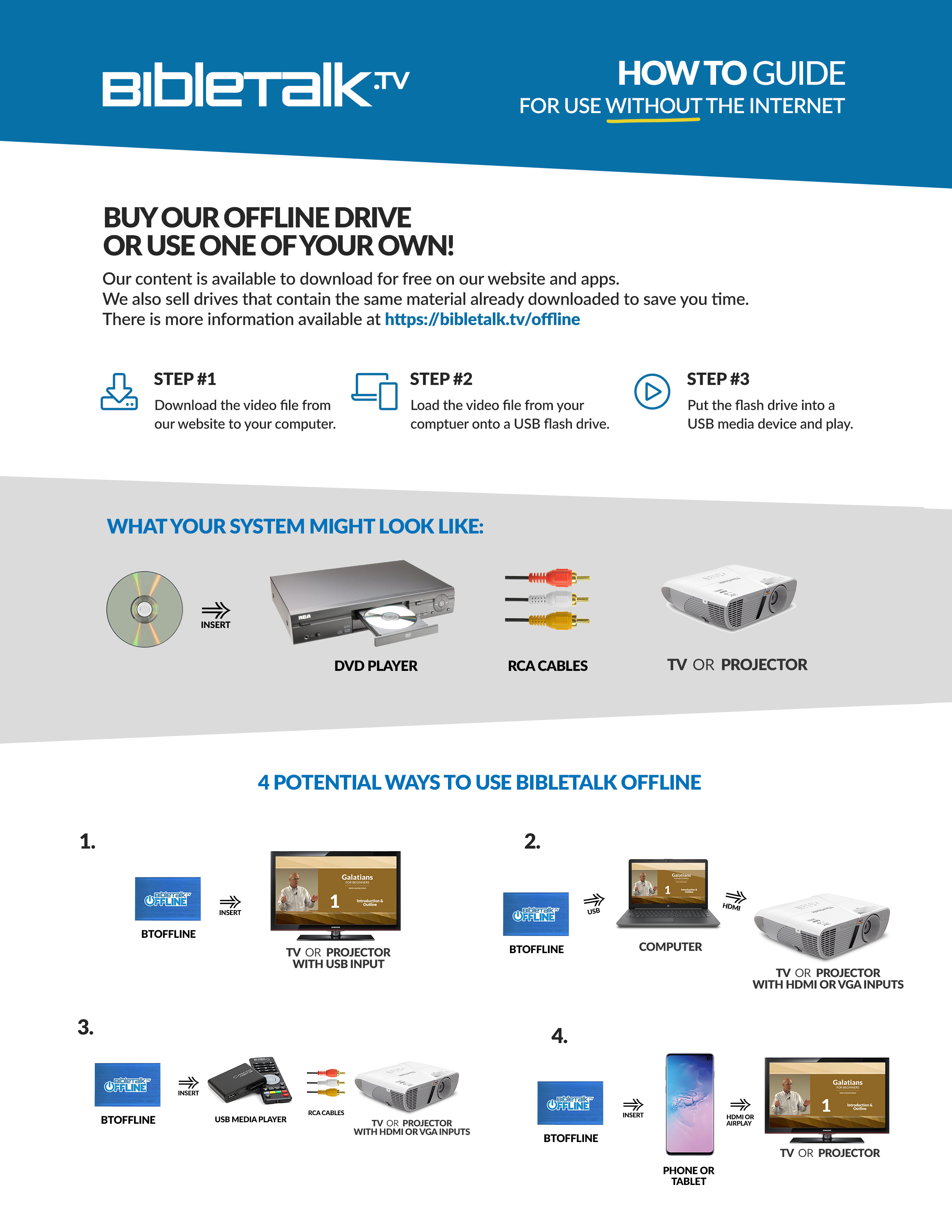 Can I just download the content?
Yes! Look for the "Download" buttons on each series or lesson. The Zip option contains everything (Video, Audio, PowerPoints, Lesson Notes, eBooks, etc.) or you can download just the Lesson Notes or PowerPoint slides.

Note: Some of the zip files are over 4GB in size. If you are on a Windows computer, you may need a different program such as 7zip to extract larger zip files.