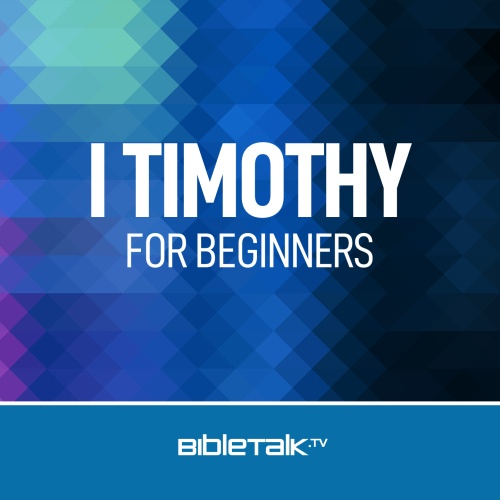 The two letters that the Apostle Paul wrote to the young evangelist, Timothy, provided him with clear instructions for the divinely ordained way the church of the New Testament was to organize and function not only in the first century but throughout history to this day and beyond.
---
In this initial lesson, Mike reviews the background information about Timothy himself, the church where he served as evangelist and the issue that moved Paul to write this letter to his young protégé, Timothy.
In this section, Paul lays out both the problem and Timothy's proper response to resolve the trouble being caused by the false teachers at Ephesus.
Before continuing his charge to Timothy, Paul shares his own witness of salvation through Christ.
Paul provides teaching on the importance and various types of prayers to be offered, as well as valuable background information concerning the proper roles men and women have in the church.
As the title suggests this lesson will briefly look at what type of men should have the important responsibility of church leadership.
In this lesson, Mike reviews the attitude that the church should have towards their leaders, and begins explaining the role and qualifications for those who want to serve as deacons.
The section on church leadership continues with an examination of the qualifications Paul describes for those men who would serve as deacons.
Mike reviews and summarizes the reasons why Paul wrote this letter, and points out the consequences that the church has, over time, suffered because it has not followed these instructions.
In the fourth chapter of this epistle, Paul will both warn Timothy about the apostasy to come and the false teaching that cause it and remind the young evangelists about the ministry for which he is responsible.
In this section of his letter, Paul will move away from instruction on doctrinal matters and provide guidance on not only the care of widows in the church but also which women were eligible for the church's assistance.
In this section, Paul instructs Timothy concerning the way he should deal with church leaders who cause trouble.
Mike reviews the issue of slavery in the ancient times in order to give context to Paul's teaching regarding slaves in his letter to Timothy.
Paul completes his letter with a series of warnings directed at the church and Timothy in order to preserve their faith and his ministry.