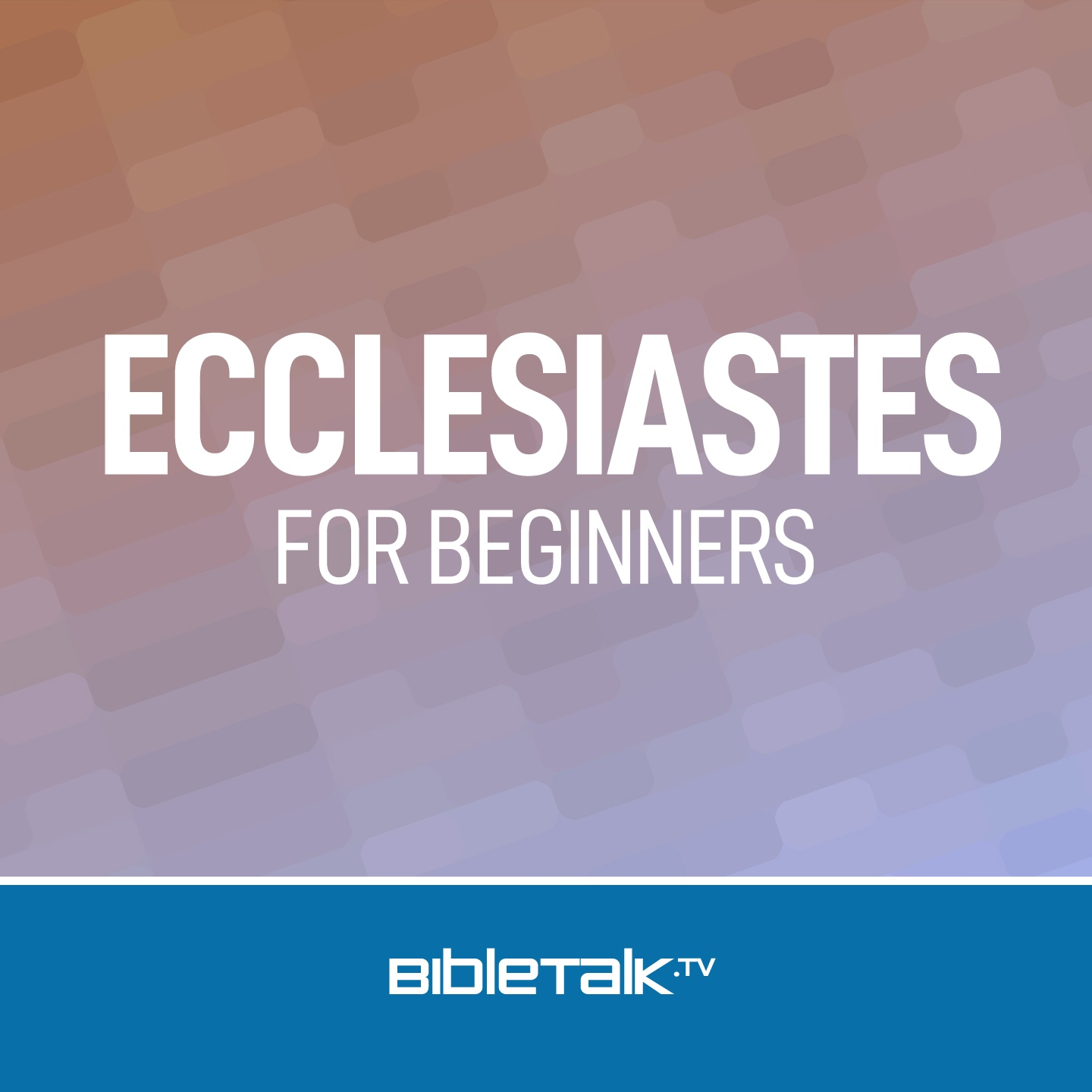 Ecclesiastes is the fascinating journal of a wise man's search for satisfaction and meaning without reference to God. In his life journey Solomon ultimately learns the valuable lesson that without God in one's life, that life is meaningless.
12 episodes
---
In this first lesson, Mike reviews some of the basic information about this book. The class will review the life of the author, Solomon, and the circumstances surrounding the writing of this text.
Solomon begins his search for happiness and contentment with the exploration of sensory pleasures and reports on his findings.
Solomon now explores the context in which a person's life and work is carried out - the framework of time.
Solomon now explores the context in which a person's life and work is carried out - the framework of time.
In his journal, Solomon has described the various ways he has sought for satisfaction and joy apart from God. In the balance of this chapter he provides some final thoughts on the search for meaning in the events of one's life here on earth.
Solomon examines one final area of life (the pursuit of wealth and power) in order to find contentment apart from God.
In Solomon's experiment with wealth and power, he concludes that life at the "top" is filled with grief (oppression, envy, disillusionment).
In chapter five there is an abrupt change as Solomon comments on the attitude necessary for proper worship and then goes on to talk about the enemy of spirituality - materialism.
In the first 6 chapters of the book we see the fruit of Solomon's rebellion. By chapter six he has exhausted his search, sees that his results are empty, and comments on this discovery using several parables.
Solomon is no longer exploring and writing about the various experiences and pursuits of worldly living, which have left him unfulfilled and depressed. He now turns his attention to leadership and the qualities that leaders need to possess.
Solomon has been sharing the fruit of his hard-won wisdom. After living apart from God he returns and notes some of the things he has learned concerning wisdom itself.
In his return journey to God, Solomon has found that wisdom and wise living are the surest way to find contentment and avoid wasting one's short lifespan.