A simple guide to using a Roku player to access our collection of free Bible video lessons for your Congregation.
This guide assumes your Roku player is setup and working. If you need help with that step, Roku has an excellent guide that covers all the different players available.
First we will look at adding the channel to your Roku player. There is a quick 30 second video above to show you, or you can work through the steps below.
If you already have the channel, you can jump down lower on the page to see how to use the channel.
Adding the BibleTalk.tv Channel
When you are on the main Roku home page you can arrow down to search.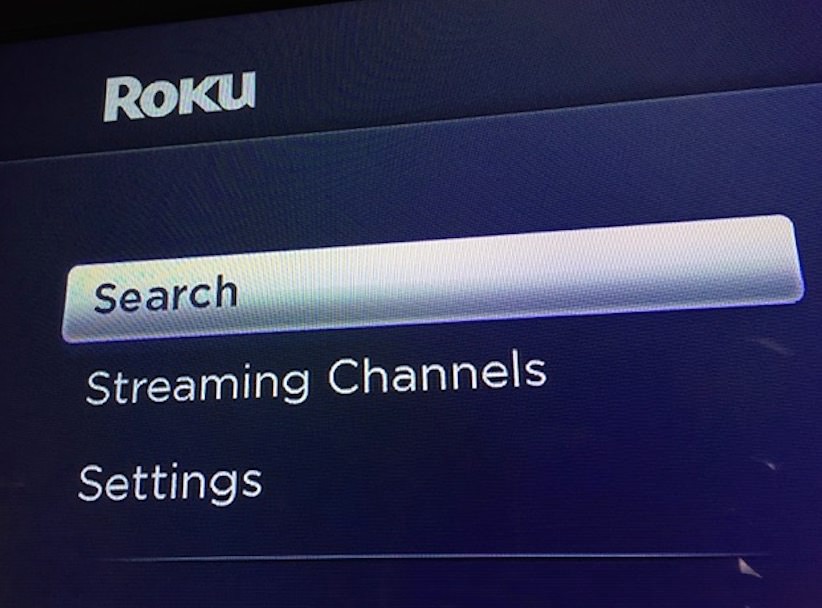 As you start to type BibleTalk.tv in the search bar, the right side will populate with search suggestions. Pretty early on you should see BibleTalk.tv in the side. Navigate over to it by right clicking to the right a couple times and then down.
Once you click on the BibleTalk.tv suggestion it will show a preview image and text. Click on 'Add Channel'
A confirmation screen should appear and you would click accept to start the process of adding the channel to your device. After it is finished you can go straight to the channel from the confirmation page. Also a BibleTalk.tv channel icon will now live on your home screen, this is where you will access the channel in the future. You can go to the home page through the house icon on your remote.
Using the Channel
Our channel is very straight forward. The top row is a list of sermons, starting with the most recent on the left and working right. You can click on any of those images and the video will start to play. The devos on row 3 work the exact same way. The series section is in row 2 and those work a little differently.
Once you click on a series, like Thessalonians for example. You would then see a list of the lessons in that group.
To play a video in the series section. Simple click on any of the titles in the left list area. You can scroll through that list by clicking up and down on your remote.