Help Promote BibleTalk.tv
Pronounced: Bible Talk Dot TV
Use these logos, banners, graphics and PowerPoints to help promote this ministry in your congregation and to your friends.
Colors
Main Font
Lato
Logo

Bulletin Inserts
Save these files and include in your bulletin.
Bulletin Board Flyers
Save and print these flyers to add to your bulletin board. They fit on a regular 8.5x11 piece of paper.
PowerPoints
These can be included in your announcement slide rotation.
Widescreen (16x9)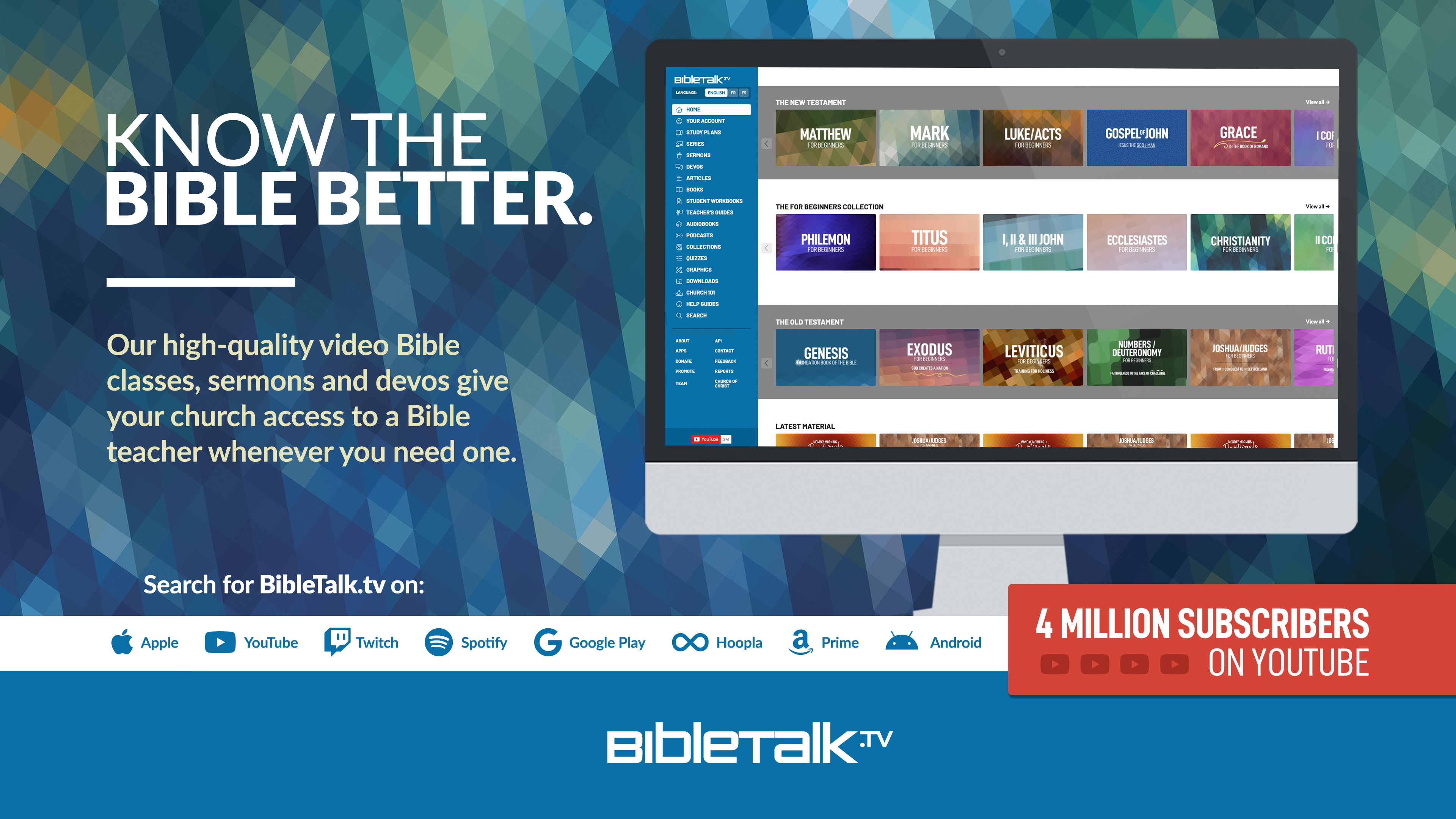 Download (.pptx)
Download (.jpg)
Fullscreen (4x3)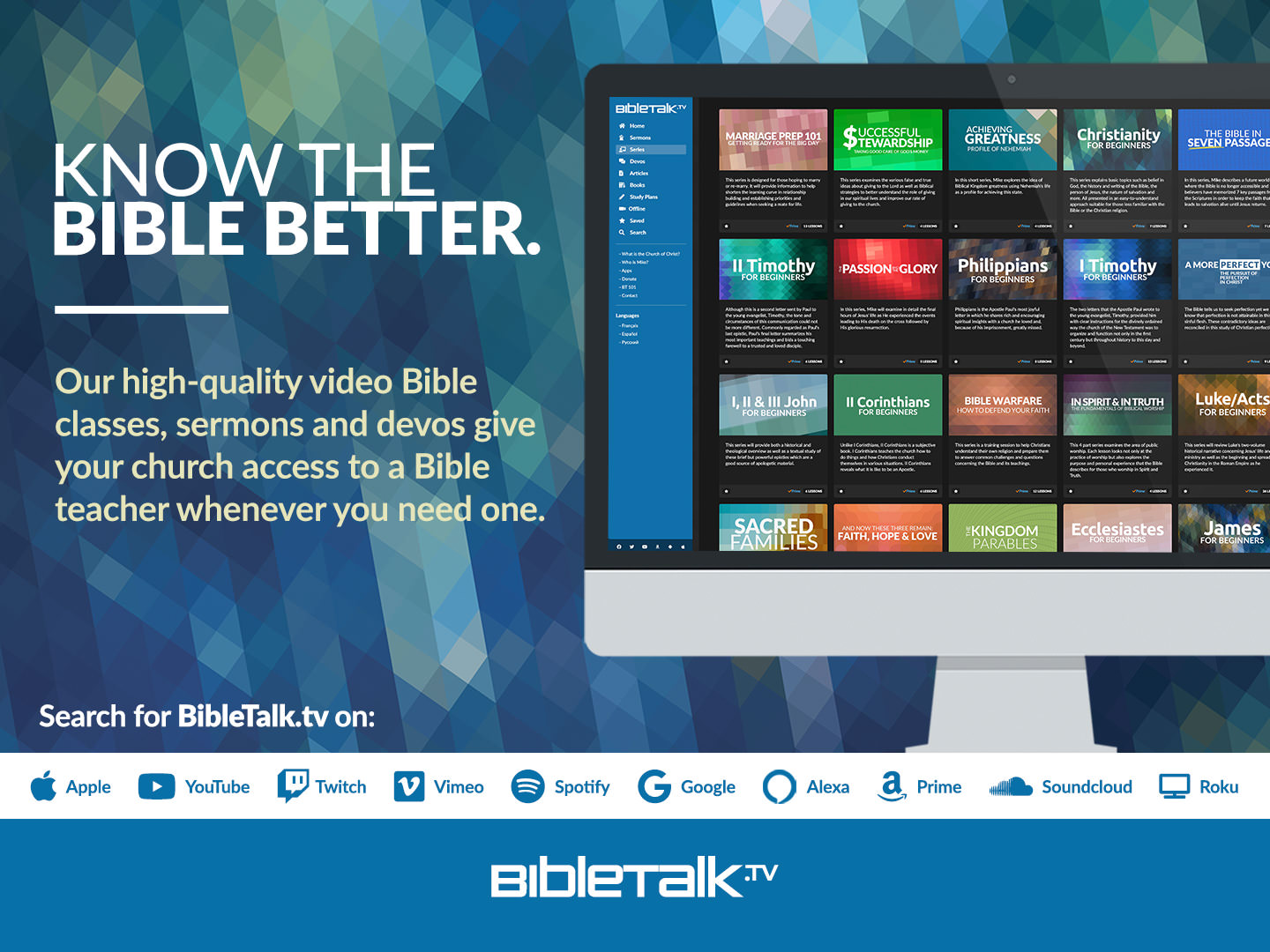 Download (.pptx)
Download (.jpg)